Net zero is the world's answer to stopping climate change. On the 27th June 2019, the UK became the first major economy in the world to pass laws to end our contribution to climate change. The legislation committed the nations of the UK to reduce all greenhouse gas emissions to net zero by 2050. Net zero means any remaining emissions would be offset by schemes to remove an equivalent amount of greenhouse gases. The EU and many other nations have now agreed to do the same, meaning net zero has been adopted as the best strategy to protect us and the natural world from rising global temperatures.
Net zero differs from 'carbon neutral' as this can be achieved by simply offsetting the carbon emissions of a business or home; whereas net zero, in spirit, means reducing emissions to their lowest amount through energy efficiency measures and then using offsetting as a last resort to balance remaining hard to remove emissions.
Why is Net Zero Week™
important?
Why is Net Zero Week™ important?
We all need to radically reduce our carbon emissions to combat the effects of climate change. Reaching net zero will require many new measures, innovative solutions, aggressive government policies and plenty of human effort both at work and at home.
Net Zero Week™ is part of this much needed momentum. The UK's national awareness week highlights our challenge and provides the best expert advice and information to help us all better understand the challenge and how to benefit from making changes. Our greatest pursuit requires us all to take on our fair share of tackling emissions to stop global warming.
How did we get to
net zero?
What is the
government doing?
What is the government doing?
Boris Johnson published The Ten Point Plan for a Green Industrial Revolution which will help the UK to become a net zero society.
"Imagine how our Green Industrial Revolution could transform life across our United Kingdom. You cook your breakfast using hydrogen power before getting in your electric car, having charged it overnight from batteries made in the Midlands. Around you the air is cleaner, and the trucks and trains, ships and planes are running on hydrogen or a synthetic fuel."
PM Boris Johnson, November 2020
Every person, every home and every business have an important role to play. Whether you are a homeowner, rent accommodation, run a business or even a school – we are all connected in everything we do and we can all contribute and gain the many benefits.
When small business
means
business
Taking on net zero just means taking on your share
99%
of all UK businesses are small and
medium sized enterprises
Going net zero means accepting your responsibility and reaping the benefits. We have developed a range of information and content with experts so that you can discover different opportunities whilst tackling your emissions.
Going net zero means a better business and a better environment for everyone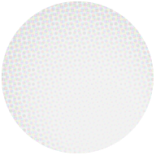 99%
of all UK businesses are small
and medium sized enterprises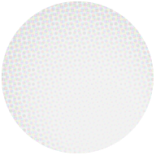 67%
of emissions come from public
and private businesses
Do you want to become a partner or sponsor?
Read our brochure.